Private Boat Charter – Corona Special
                                 You name it Private St Thomas Charter SCUBA, Snorkeling, Fishing, Eating, Drinking, beach hopping
Call us TODAY !!!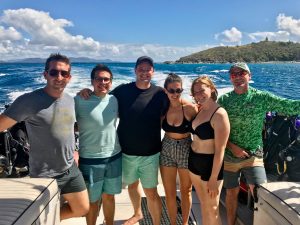 Man !!! This Covid-19 really messed up a lot of plans over these last few months. We truly appreciate all the love and support we received from all our dive family and now we'd like to give that Love right back to our Guest !!!
We understand our guests want a bit more of an intimate setting on the boat and spend the afternoon out on and under the water, with just the group they came to St Thomas with.  This idyllic location in the Caribbean gives us near-perfect conditions year-round so no wonder this has become one of the new vacation hot spots. No passport needed, cheap flights, rooms are on the beach and we love diving, snorkeling and deep-sea fishing !!
(P.S) – We have some great connections on local Air B and B's if you need to find something soon—
What we have done to switch things up!!

We know you still want to get out and enjoy the fresh air and the open Caribbean Ocean, Public boats with a mixed bag of other divers may not be the best bet right now so what we have done is give everyone some options;
Small Groups (1-3)
DIVE AND SNORKEL SPECIAL  – private charter boat 750$ in addition to your dives or snorkel rate.
OR
Larger Groups (4-6)
DIVE AND SNORKEL SPECIAL- 1000$
*Additional divers (6+)  – 99$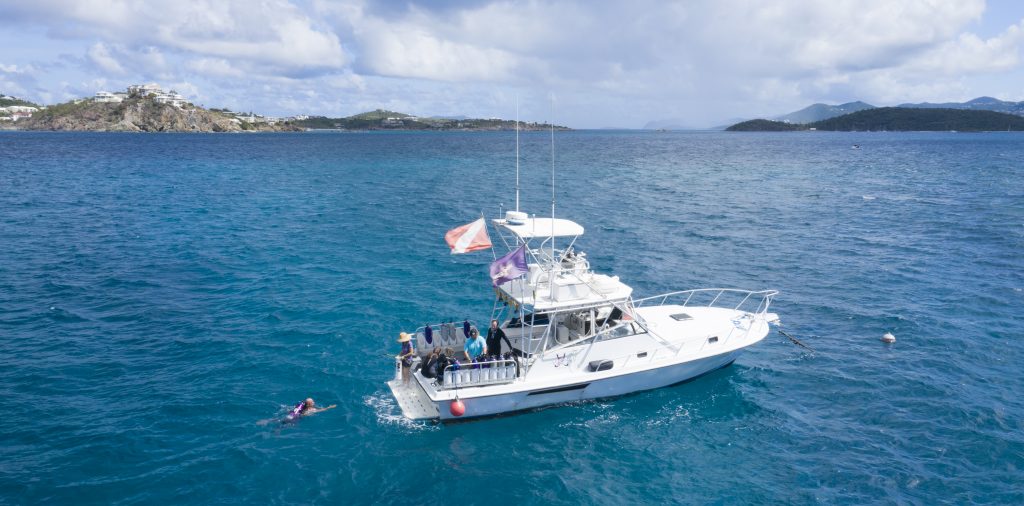 Private Captain, Divemaster or Instructor.
On Snorkel charters, we will have a rescue guild in the water with you.
If you Want To Extend and grab lunch or just relax out on the calm waters, we can also accommodate your group.
*** Auto -Gratuities 15% on "larger groups" 
CONFUSED ??
Perfect ! Give us a call and let us help you, make a great vacation out of some not so great times…
340-473-7317
Discover the unexpected, Private Charter boat St Thomas!